Submerged arc welding is an essential process when a weld needs to be protected from atmospheric contamination.
Mainly used in the production of tanks and vessels, it's a fairly sophisticated process and equipment can be an expensive investment.
Our machine of the week is a complete package ready to weld – all you need to add is your consumables and supplies!
This ESAB submerged arc welding system is in as new condition and still in it's original boxes – save thousands on a new system without compromising on age or quality of the machinery.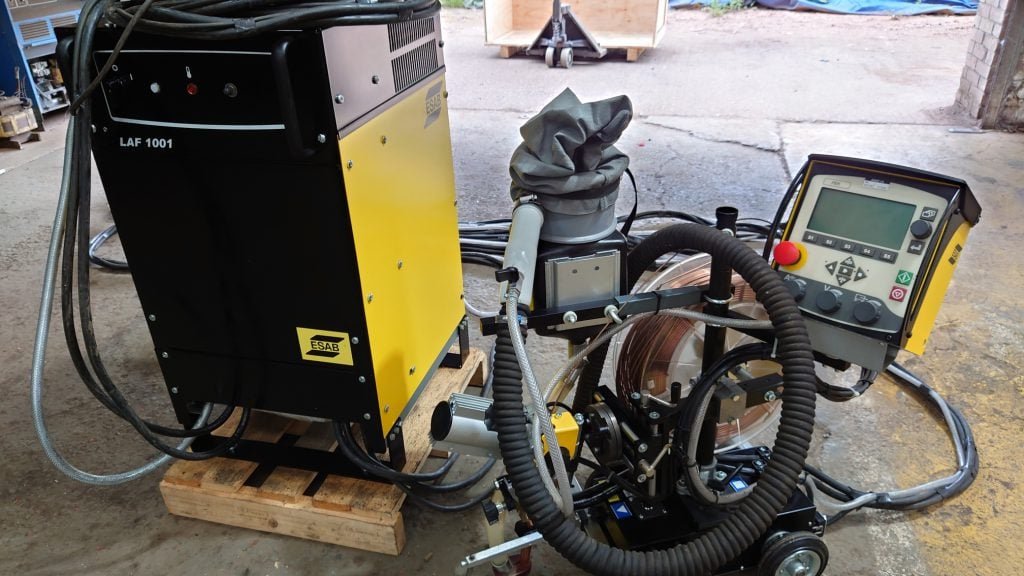 Consists of:
ESAB LAF 1001 DC welding power source
ESAB A2 Multitrac sub arc welding tractor
PEK control unit
OPC flux recovery unit
D20 contact tube
Plastic wire reel
3.2mm feed rolls
24m welding cable
10m return cable
25m control cable
10m reference cable
EG600 earth clip
This "as new" complete system is offered with a 6 month warranty to ensure you have a hassle free start to your production process.
Want a price?
Click here to view all the specifications and photos, as well as make an enquiry.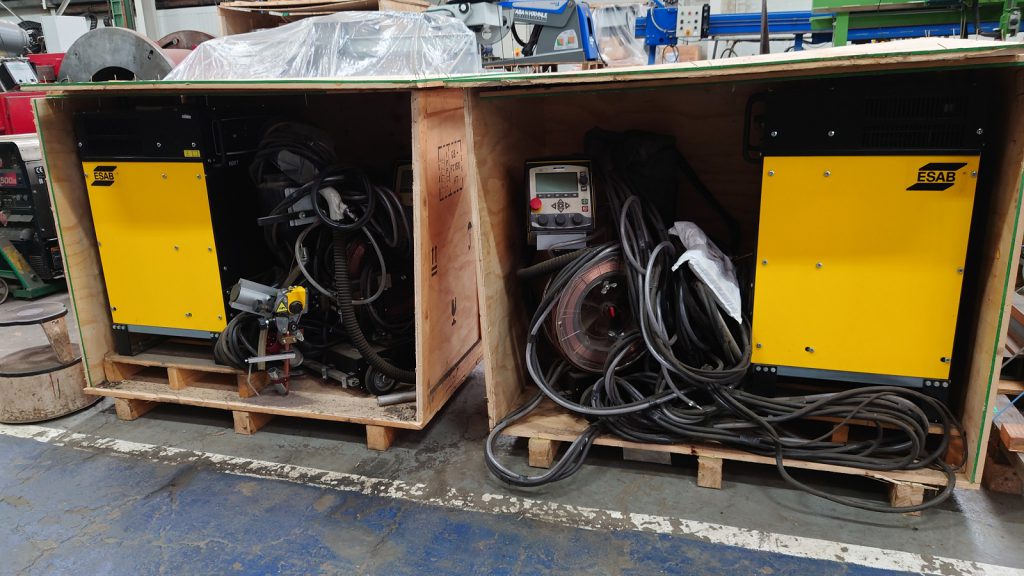 We can also handle delivery and offloading if required, just provide your details when making your enquiry and we can get a price for you. Alternatively collections are welcome if you have your own transport.
We have a variety of submerged arc welding systems available, so if this isn't quite what you're looking for, click here to check out all stock.
Alternatively give us a call and we will be more than happy to offer advice on any of our products or services. Our contact details can be found here.