Are you involved in the Cryogenic Liquid and Gas Transportation, Storage and Distribution Industry?
There are many machines needed to produce such large, high performing storage tanks and vessels.  Due to the nature of new welding equipment, lead times are extensive and costs may jeopardise the project you have to put together.
Have you considered buying refurbished equipment from an Award Winning British company? 
For over 50 years, we have specialised in supplying second hand welding and cutting machinery Worldwide. We promise competitive prices, short lead times and life-time support of any machine sold.
Our reputation is 5*, with all machines supplied from premium brands from around the World.
All OEM parts are still current to ensure longevity of your machine.
Longitudinal and circumferential seam welding equipment and orbital welders are available from stock.
Applications include:
Industrial tanks
Storage tanks

Bulk storage tanks

Customer stations

Thermo siphon tanks

Transport tanks

Chassis mounted

Semi-trailer

ISO tank

Rail cars

Vaporizer

Ambient air vaporiser

Steam-heated water bath

Shell and tube vaporiser

Cylinder filling system

Vacuum jacketed piping

Liquid nitrogen containers

Portable

Storage

Transport

Micro bulk system

Storage units

Delivery units & mini transport tanks

Disposable refrigerant cylinder

Cryogenic pumps & turbines

UH vacuum systems

Engineered products

Completed storage, vaporisation  and distribution system for large ASU

Flat bottom tanks

Vaporisers and pressure

Regulating skids

Scientific products

Turnkey solutions & developmental initiatives for cryogenics in scientific &industrial research

Cold box and vacuum systems
LNG
Storage tanks

Transport trailers

IMO containers

Railcars

Regas units

Vacuum jacketed piping

Integrated systems – turnkey solutions

Industrial satellite stations (static & mobile)

Marine : ship fuel and bunkering systems

Rail locomotive LNG systems

Mini LNG receiving & re-gasification terminals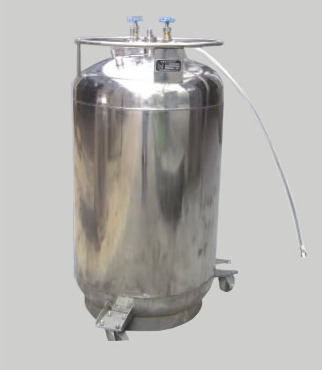 Oil and Gas
Nitrogen pumping unit

Hydraulic fracturing units

Trailer mounted storage vessels

Portable liquid nitrogen frame tanks
Industries Supported around the Globe
Airgas chemical & refrigerants
CNG
Dairy engineering
Lng
Oil, gas & refinery
Oilfield services
Petrochemicals
Fertilizer
Scientific research steel
Do you engineer and manufacture  LNG trailers, cryogenic storage tanks, rail tank cars, pressure vessels or liquified gas containers?
Take a look at our current stock of tank welding equipment here.