Apps are becoming more and more popular for the mobile user
Here we give a few suggestions of Welding Apps for When You're on the Go. In today's digitally saturated world it's hard to avoid the notion of the app. Apps—short for applications—are bite-sized software programs that users download onto their mobile phones or tablet from the Internet. There are apps for just about every conceivable activity. You can play games, count calories, balance your check book and find happy hour drink specials—all on the go.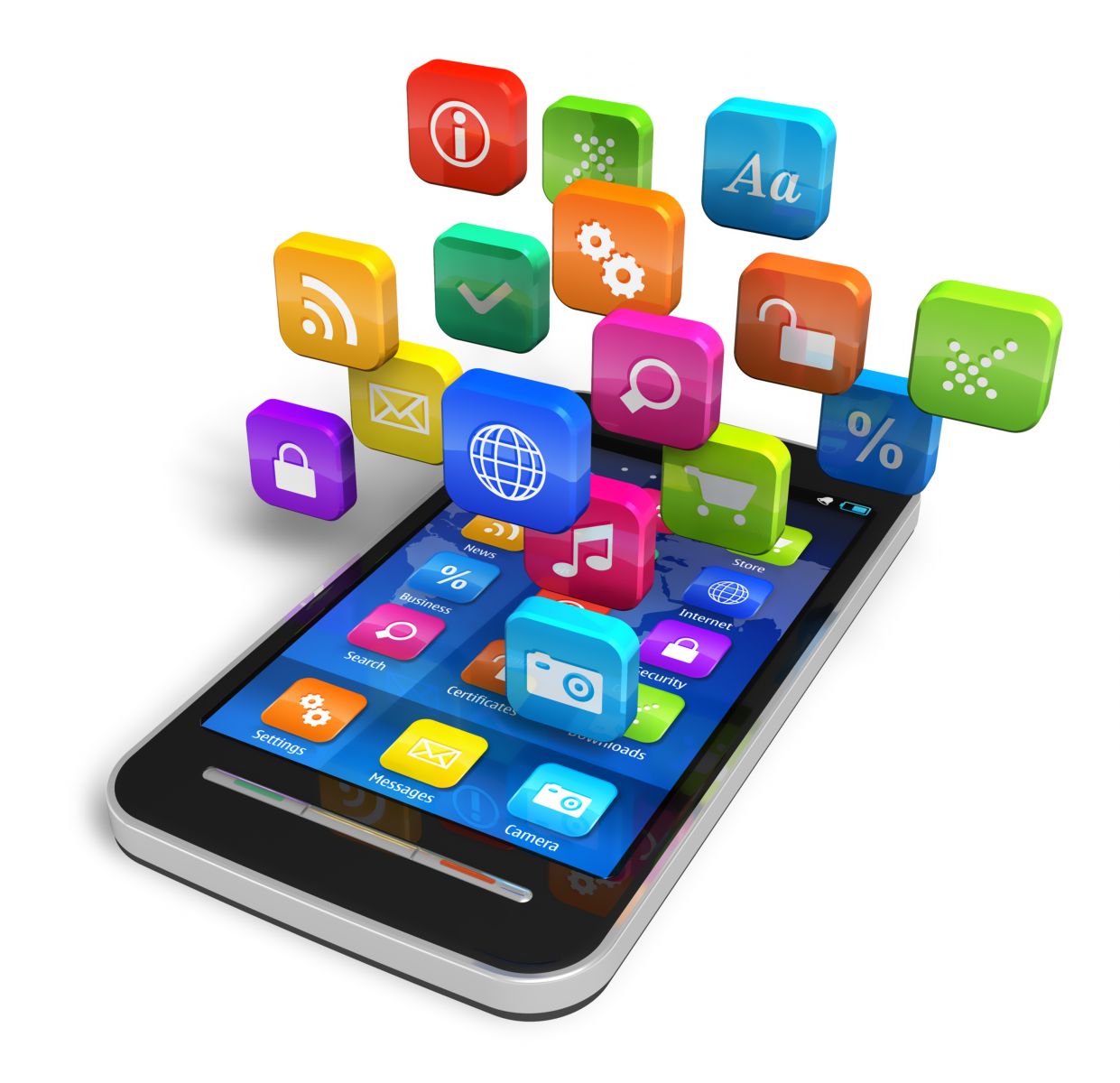 Believe it or not, there are also a fair number of welding apps for use on both Apple and Android tablets and smart phones. You can identify the welding parameters of your next job, calculate weld costs, look up cut charts and error codes, and get help with the interpretation of industrial radiographs. American Welding Online even has an app that helps you prepare for the Certified Welding Inspector Examination.
The editors of the Welding Journal have delved into the world of welding apps and come up with some helpful tips and a list of welding apps for you to look into.
Many apps are intuitive and require no instructions to use. They usually begin by asking you to answer a few questions to define your situation, then open a scroll-down page with the answers, recommended settings, data chart, a table, equipment settings, required filler metals, etc.
Many equipment and consumable manufacturers offer apps that make it easy to compare the features and capabilities of their products.
Many apps can be downloaded for free. However some free apps are "Lite" versions designed to introduce the user to basic functions and promote the purchase of the "Full" version. Sometimes the "Lite" version is all you really need.
Many apps provide the opportunity to experiment with different metals, materials thicknesses, processes, etc., to get a feel for how various processes work.
To search for an app just Google your topic and the word app or application. Useful apps are often found on welding equipment manufacturers' Websites.
The AWS suggest you check for new apps online occasionally, since they are added and updated daily.
This is an awesome and must install App for Technology & Engineering Major and Minor students.
Advanced Welding Technology is important subject in Production engineering, Automative engineering, Manufacturing, Mechanical Engineering, metallurgy and more. Welding Technology is a separate degree or specialisation as well.
This App is actually a FREE handbook, which covers most of the topics on the subject, Consider this App as a note which professors guides with in a classroom. The purpose of the App is quick learning and revision.
The app covers more than 200 topics of Advanced Welding Technology in detail. The topics are divided in 5 units.Some of topics Covered in this application are:
Mobile Weld Settings Calculator
Conveniently access suggested weld parameter settings and other handy tips for MIG, TIG and Stick welders. Available from the iPhone app store or on MillerWelds.com. Free.
Fronius
WeldConnect, the new Fronius welding app, guides you to suitable start parameters for your welding solution – Quickly and easily using an intelligent wizard.
Defining these start parameters is both intuitive and straightforward:
Base material.
Filler metal.
Shielding gas.
Seam type.
Welding position.
Welding speed.
Number of beads.
Desired welding process: process details and high speed videos are provided to simplify this decision.
Subsequently, the wireless transmission of a basic job to the power source saves you time when setting all parameters.
Due to the integrated storage function you will always keep your solutions with you and, furthermore, you can share them with your colleagues.
WeldConnect – your benefits once again at a glance:
Always keep your welding solution with you
Get your solution easily and quickly using the wizard
Wireless transmission to the power source
What's New
Oct 22, 2018 Version 1.2.0
New Functions
– TIG Wizard: Solutions can now be proposed for TIG in addition to MIG/MAG. These can be transmitted wirelessly to the following TIG systems
– MagicWave 230i
– TransTig 230i
ESAB 
A Blackberry app from ESAB Simply plug in a few pieces of info, and we'll give you the parameters you need for your job – including wire feed speed, voltage, current, and inductance. You can use the data to set up your machine and adjust to your specific application requirements. It's that easy!
Lincoln Electric Weld Parameter Guide
Welding parameters in the palm of your hand.
Lincoln Electric's Parameter Guide is a full-featured and easy to use App designed to supply weld settings for SMAW, GMAW/FCAW and GTAW. Packed with features, it comes pre-loaded with embedded look-up tables, ideal for remote locations; a "smart" look-up feature which reviews each user input and calculates the available recommended options remaining for each parameter; U.S. and metric settings included, eliminating the need to carry a metric convertor and a Notes section with additional weld set-up and procedure information. Available for both Android and iOS devices, the simplified graphical user interface (GUI) features icon based menus for easy navigation
All of these features in one, native App, eliminating the need for cellular or internet access.
Lincoln Electric's Parameter Guide is specifically designed for Welders:
• Easy to use graphical interface featuring icon based menus.
• Dynamic "smart" look-up tables. As the user enters data each remaining option is narrowed based on the valid options remaining.
• U.S and metric settings option.
• Setting for SMAW, GMAW/FCAW and GTAW.
• Steel and Stainless Steel setting for SMAW.
• Aluminum, Steel and Stainless Steel settings for GMAW/FCAW and GTAW.
• Integrated look-up tables. No need to have WiFi / internet access. Great for remote locations and areas where cell phone / internet service is limited.
• Notes section provides additional weld set-up information.
Mechanical Engineer
MECHANICAL ENGINEER, part of MultiEducator's iPhone "Formulator" Line, is the perfect tool for any Mechanical Engineer or engineering student. Our Mechnical Engineer app contains over 300 important mechanical engineering formulas, there are over 300 additional conversion formulas in the program as well as 70 area formulas.
AutoCAD WS
AutoCAD WS enables you to view, edit, and share AutoCAD® drawings with anyone, anywhere using your mobile device. Annotate and revise drawings in the office, in the field, or in a meeting. Work on designs without an internet connection, and easily open DWG, DWF, and DXF™ files directly from email. Simplify design creation, review, and more.
Welding Calculator
Welding Calculator is ideal to set up the welding parameters in linear and angle welding.
The value settled are standard and must be carefully checked by professional people before welding production.