What Is Aluminium Welding with Alternating Current (AC)?
Back in the day when I was at school, AC/DC was the name of a hard rock band* but it was also mentioned frequently in my physics class, to describe alternating current (AC) and direct current (DC).
But what is alternating current really all about? What does it have to do with aluminium?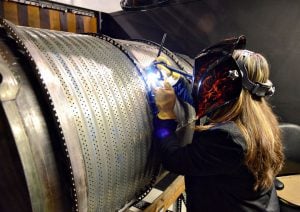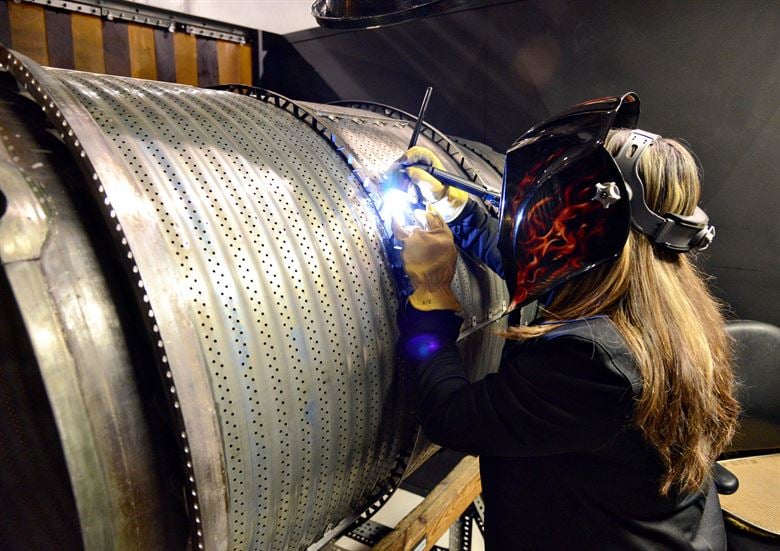 AC Welding
Whenever aluminium is welded using the tungsten inert gas welding process, alternating current is used. Why?
When TIG welding aluminium, AC or alternating current is used due to the alternating current having positive and negative cycles. The positive cycle acts as a scrubbing effect on the surface, breaking up oxides that limit weld quality – this is what you see on the pictures of the perfect welds we see around! Weld penetration is achieved by the negative cycle, both working in harmony to achieve high quality welding results.
But it is still possible to TIG weld aluminium with direct current (also called "DC").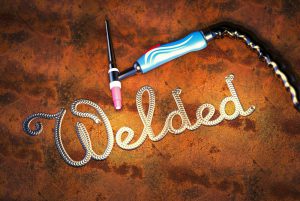 TIG Weld Seam
It takes some practice to weld an even TIG seam.  Aluminium is much more difficult because the material is surrounded by an oxide layer. This melts at a much higher temperature than the base metal, therefore the oxide layer needs to be removed or disturbed in order to produce an integral weld. Cleaning the weld area with a steel brush will help, but for truly successful welds AC current will be required to enable a clear view of the weld pool.
Another difficulty is control of heat input to the weld, the conductivity strength of aluminium makes keeping heat in the weld pool area a challenge. Therefore a lot of heat input is required, but this must be controlled to prevent running away of the weld puddle or burn-through. A shorter arc length can be used to keep heat input to a smaller area. A foot pedal is also beneficial to control the current while welding – allowing the operator to adjust accordingly on the job.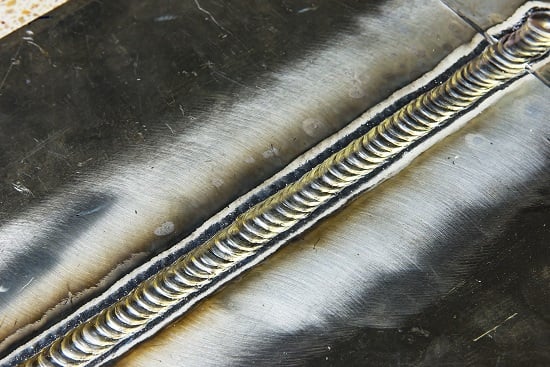 Equipment required.
There are a number of good brands that produce equipment for alternating current and ideally suited to aluminium applications.
You will need a power source supply, torch, tungsten electrode, filler material and relevant regulator, earth and gas supply.
Our top 5 AC/DC GTAW machine models we buy & sell
Fronius Magicwave 3000 AC/DC water cooled TIG
ESAB Origo 4300 AC/DC water cooled TIG
Lincoln Precision 375 TIG AC DC
Miller Dynasty 300 ACDC TIG
Kemppi Mastertig 3500W AC/DC TIG
Are you the owner of AC/DC Aluminum TIG welding equipment?
Want to share your projects with us? We will promote your work. Send us images of TIG welding seams or weaves, your completed work, your equipment and a link back to your web site.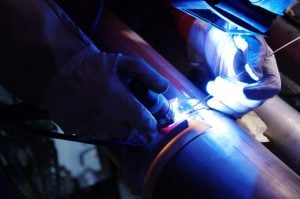 Looking to sell your TIG equipment and wonder who would buy it?
Look no further, we are waiting to buy all the latest used ac/dc tig welding plant. We promise a fair market price, fast cash to invest in the next generation acdc tig welding equipment and handle all the shipping arrangements. Get in touch here
*Fact
If like me you didn't know – AC/DC are an Australian rock band formed in Sydney in 1973 by brothers Malcolm and Angus Young (who were born in Glasgow, Scotland)