In the latest of our welding showcases we're joined by the very talented Alan Williams.
Alan's predominantly animal themed sculptures are made from found interesting and unusual 'found' and reclaimed metal, breathing life into what some might consider scrap.
From a rhino made of old skip panels to an eagle out of cutlery, Alan's unique sculptures exude a life and character of their own! Take it away Alan!
Tell us a little bit about yourself!
I graduated from Brighton University in 2001 and I have been living in Brighton ever since.  I write and perform music, and enjoy walking, travelling, and photography.
How did you get started in welding? What attracted you to the profession?
When I was about 8, I remember seeing a man on TV making a horse from bits of scrap metal. That was the first time I had ever seen anyone welding. I remember seeing all his protective clothing and welding helmet and all the flashing blue light of the mig welder. I thought it looked pretty far out and quite science fiction. When I was 16 years old I had my first go at forging and welding, and I pretty much knew it was what I wanted to do. I always liked making a noise, but to combine that with fire and sparks really got my attention.
Tell us a little bit about how your business got started – what were you doing before you set it up?
As soon as I graduated I wanted a workshop. I have had several in different parts of Sussex, ranging from garages to barns. The one I am in currently is an old milking parlour on an ex-dairy farm, and is by far the best place I have had to date. There have been times when I have done more mundane work on short term contracts to pay the bills and give me more creative freedom within my own work.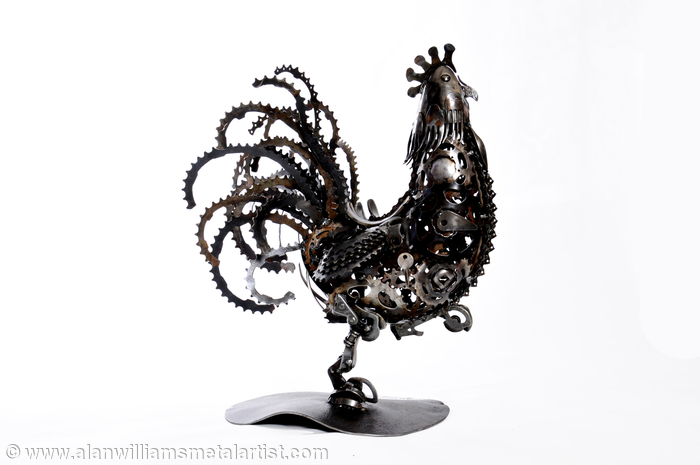 You've created some fantastic sculptures of animals, what is it that led you to focus on the natural world?
I have always had a fascination with the natural world since childhood. I was a typical boy who liked bugs, insects, and an interest in the weird and wonderful. I think most kids do, I just kept the interest going well into my adult life. With a tube of superglue I would salvage pieces from old toys and modify them into new creations.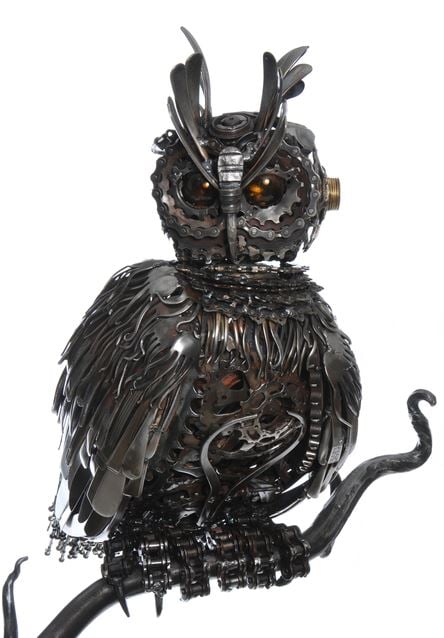 Your sculptures are often made from weird and wonderful found materials what was the inspiration behind that? What's the oddest thing you've made a sculpture out of in the past?
I love working with junk and scrap metal. The shapes you find totally inspire what you want to make or the project you are working on. I try not to horde too much though.
The oddest material I have worked with is definitely an old skip I used to make the life sized Rhino from. That was heavy work.
Do you have a favourite project that you have created?
The project I am working on is always my favourite piece. Especially when you really get in the zone of creativity. This 'zone' is not accessible whenever or wherever you are. Inspiration comes in fits and spurts, but with some projects it can really guide you along.
The projects you've worked on are very varied, from small pieces to your huge dragon sculpture as well as gates and furniture – do you have a preference for a certain type of project or do you prefer making a variety?
I like making things I can transport easily enough, but logistics aside, currently I'm really enjoying making smaller decorative pieces. After some time of that I will probably turn around and say 'Right! time to make something massive'.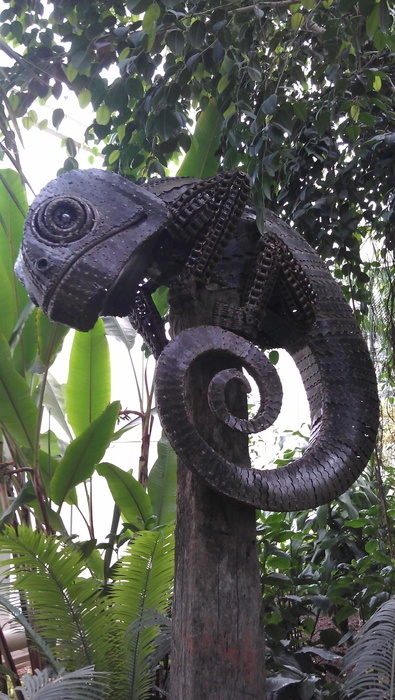 Do you have any dream commissions or projects you'd love to create?
I would like to make more public art, and bigger commissions with some heavy lifting equipment i.e. Dinosaurs (I am a big kid aren't I?)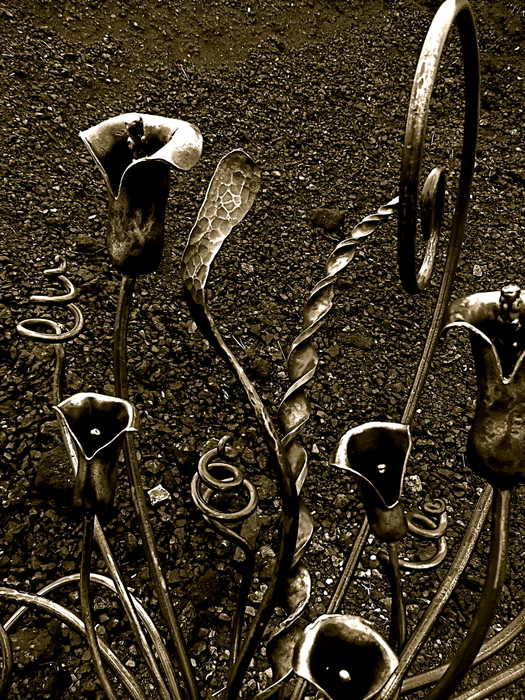 Who are your biggest design inspirations?
My biggest design influences are styles and genres, and mostly the illustrative imagery of Art Nouveau, Art Deco, Steampunk, and Fantasy art.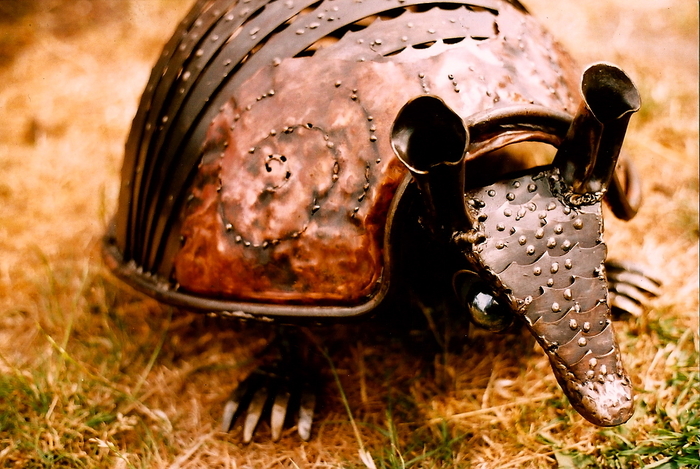 What advice would you give to people looking to get into welding?
For people looking to get into welding I would say there are many hobby and career paths to choose from. It all depends on what you want to get out of it. It has taken me a long time for me to develop my work and gain interest from the art world, and at times it's been a financial uphill struggle, but I do it because I love it.
Any other interesting stories you'd like to share?
As far as interesting stories go, I think all I have to say is that the path that led me to what I do today is thanks to all the people that told me I couldn't do it, from my art teacher at school, to tutors in higher education. I hear of a lot of creative people that had an influential teacher or tutor that helped them develop, but for me it was all quite anti-establishment.
Thanks again for joining us Alan! If you'd like to see more of Alan's sculptures visit his website www.alanwilliamsmetalartist.com/