It will make it's money back in no-time, guaranteed!
When accuracy and time are of the essence, your duct work sheet metal cutting machine needs to run for you all day every day.
You need to easily be able to assemble your parts and get them fitted on site without a hitch, which means you need fine cut-quality holes from your CNC plasma cutter.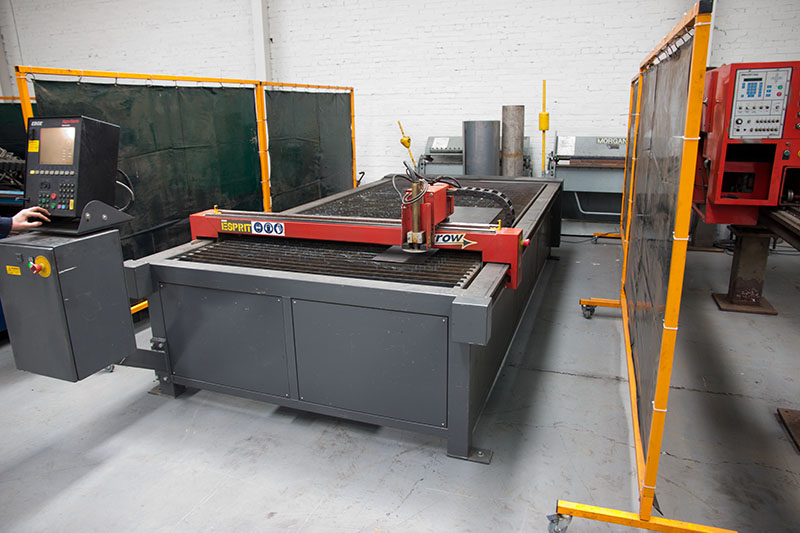 Features and benefits:
Compact foot-print so it doesn't take up much space.
The heavy-duty fabricated and machined steel gantry and cutting bed give you a work horse that you can rely on.
High-power, digital AC brushless servo drive system enables the high-speed, high-accuracy output that your parts need.
Direct rack & pinion drive in both axes (no intermediate belt transmissions) along with the precision Swiss gearboxes, provide virtually zero backlash.
Fine cut quality producing little kerf, making parts easy to assemble and leaving you ready for on-site assembly.
Take a look at our current stock of used machines, all in full working order and guaranteed, with life-time after-sales support.
Here's a machine under test, after a full service prior to shipping out to it's new home:
Click here to take a look at other previous sold systems and packages.
Looking to upgrade your current plasma machine for hole cutting in duct-work or the HVAC/air-conditioning industry?
The Esprit Arrow is the compact, precision, reliable partner you need.
Contact us today to see how you could benefit from this machine as your go-to sheet metal cutter.
p.s. it's available for delivery Worlwide!