The welding generator driven by the diesel is used for the welding purposes where electric power supply is erratic or non existent.
What is a Welder Generator?
A welder generator creates power for welding without reliance on mains electricity. Simply fill up the fuel tank, just as you would for a regular generator, and the welder generator will power your welding equipment wherever you need it. As a result, welder generators have become essential equipment for onshore, offshore, constructions sites, farms, industry and more.
Can I use a welder generator as a generator?
Certainly you can! One of the biggest advantages of a welder generator is that it can be used as a stand-alone generator. This saves you space, money and hassle in running two separate machines. So when you aren't using the machine for welding, you can use the generator power for work lights, emergency power or to run power tools. You can plug tools and appliances directly into its outlets as normal.
What else can a welder generator do?
Hurricanes, ice storms, and natural disasters of all kinds leave countless people without electricity each year. Instead of buying a machine that only generates emergency power, it may be a better investment to invest in a welding generator and get two machines for the price of one. With recording breaking temperatures, floods and an ample amount of snowfall and ice around the world, many people lose electricity due to power lines coming down. Summer brings its own set up challenges; severe thunderstorms, tropical storms, and hurricanes can devastate entire regions.
When you desperately need lights, tools and appliances, a generator becomes worth its weight in gold. If you need power in the field, such as for emergency equipment repair, construction or farm/ranch work, portable generators also make sense for everyday use.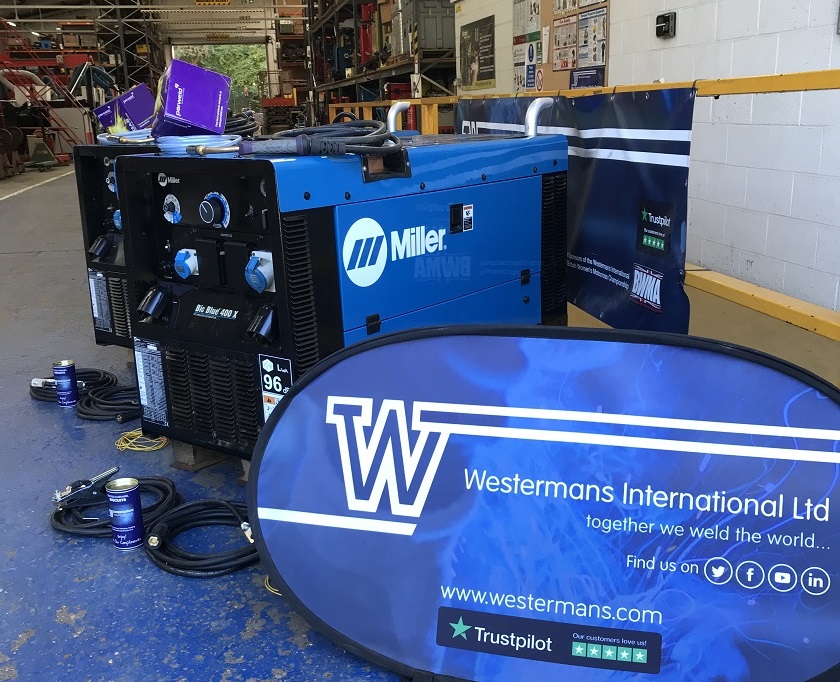 What is the most common choice of diesel welder?
Our clients love the Miller Big Blue or Lincoln Vantage either 400 or 500 amps. Now these are big boy toys which are made for the heavy industrial users and mighty powerful.
These used or refurbished machines offer great value for money but still provide unbeatable reliability which is demanded when working in remote and hostile conditions.
Does the price come down to size?
As a rule of thumb the answer is yes. There are many smaller mobile diesel welder generators for sale for the farmers or serious DIYer which offer everything but a big price tag. However these are not made to weld all day every day so make sure you do your research first and get lots of advice.
What manufacturer would you recommend for a diesel engine welder?
For quality made equipment that you can rely on pay as much as you can afford. Check out the engine as this makes a huge difference to price and power. We would recommend Miller Electric or Lincoln Electric for the professional welder every time. Others heavy duty brands include Mosa, GenSet and Shindaiwa.
Need Help?
Here is How to select the right engine driven welder from Lincoln Electric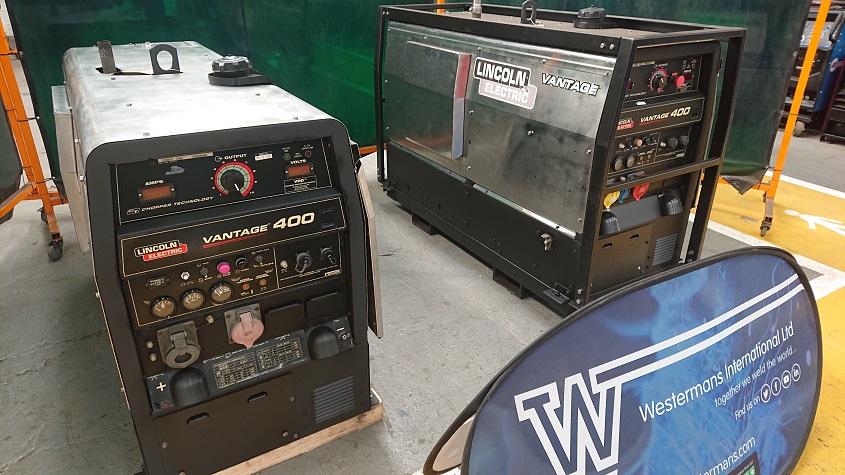 Can I MIG weld from a mobile welder generator?
The answer is yes you can by adding a compatible MIG wire feed unit but you can also plug in a grinder as well as a couple of lights and run them all from the same machine. Some welder generators are so powerful, they can actually run a second welder. The catch is that the more power these welder generators produce, generally the more expensive they are.
Today, most reliable welder/generators can run MIG, TIG, and Stick processes just as good as any standalone welder. It should be noted that might require a special add-on module or accessory for more advanced welding techniques.
Westermans have nearly 60 years' experience providing quality diesel welders in the UK and internationally. We offer new, used and refurbished diesel welder generators in stock. For more information, or to answer any questions you might have, get in touch with our team today.