Next in our series of Women in Welding interviews, we've been chatting to Jenny Reed, who set up her own business called Blackfox metalwork in 2012.
Blackfox specialise in high quality bespoke metalwork and have some designs we just love so we got in touch to find out Jenny's story. Take it away, Jenny!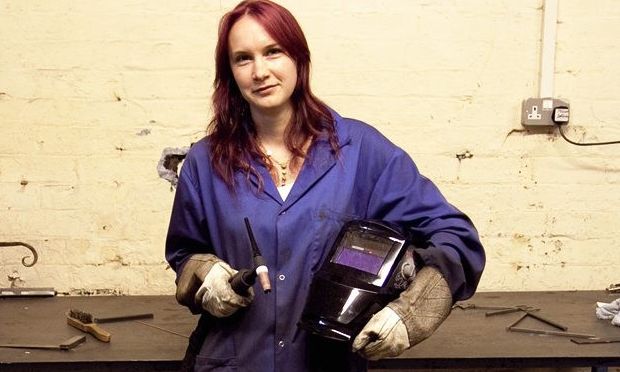 Hi Jenny, tell us a little bit about yourself!
I'm currently doing up a derelict house with my partner Richard, so at the moment we're doing a lot of DIY & getting ready to put floorboards in downstairs! Other than that I love doing anything creative, as well as camping, beer festivals, walking my dogs  & riding motorbikes.
How did you first get into welding?
I did an Art degree and got into some set building work for a theatre in Manchester. I found I was pretty good at woodwork, so decided to take a welding course at a local college as an extension to that, I though it might be a useful skill to have in that industry. It turned out that I loved welding more than any set design work I had done, so enrolled on an apprenticeship at the Wilkinson Star Academy. It was a really good course, and I got my first welding job through them.
How did Black Fox get started?
I got made redundant from my first welding job when the family I was working for had a major fall out and the business dissolved.  I'd always wanted to run my own business doing something creative and had really enjoyed the Blacksmithing course I did, so decided why not have a go?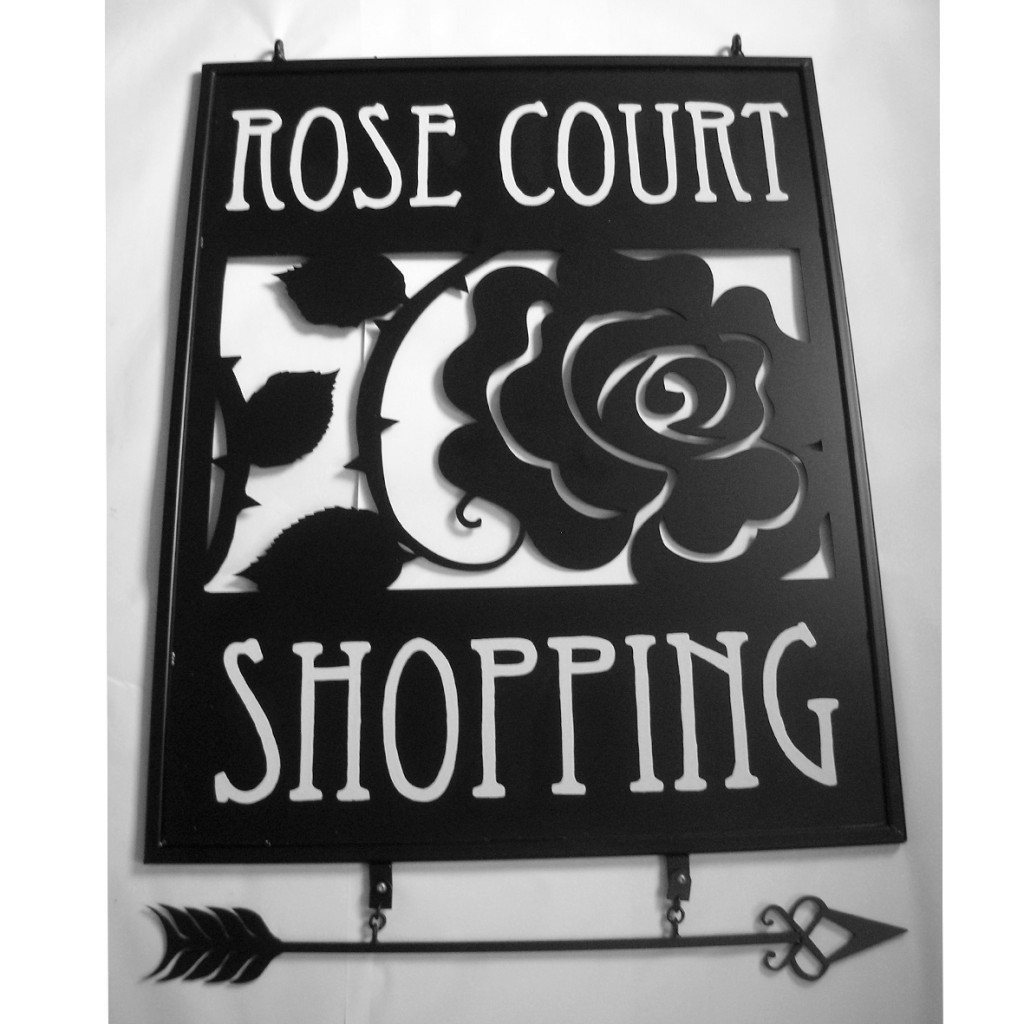 You specialise in bespoke metalwork – do you have a favourite project you've done so far?
That's a really difficult question, but I think if I had to choose one it'd be the swinging signs we did for a property developer in Buckinghamshire over the summer.
They were huge and really heavy; it was a challenge in terms of making sure the bracket and fixings would be strong enough to hold them. I did the design and sign writing on this one too, so overall really proud of the finished products.
We've even got some repeat custom out of this one; we are currently working on the design for a large wall mounted light box with a similar design.
We've never taken on a project like this, and there are all sorts of things to consider like where the wiring will go, but am really excited to see it finished!
Do you get many odd design requests?
We get plenty of unusual requests for bespoke jobs; this week we've been welding a 'Dog Jail'. The customer bought it for his 'devil dog', who has cracked welds and bent bars in order to escape from two normal dog crates and then destroyed various bits of his house. Its apparently a Whippet / Staffy cross, so is very skinny but has ridiculously strong jaws! The finished cage weighs a lot more than I do and took all week welding the bars in place individually, but there is no way anything will be escaping from it.

What are your plans for the future?
Next year I want to get my full bike license & I'd love to be able to employ some staff at Black Fox so we can go on holiday! Looking further than that, I'm really interested in the idea of buying some land in the middle of nowhere and designing & building a house.
Have you come across any problems or prejudices being a woman welder?
Most people have just been really enthusiastic and interested in the fact that I'm a female welder; a few have been surprised that a woman would even be interested in welding, I think the only issues I've had was when I was at college doing the level 2 TIG welding course, I applied for the same welding job as a lad starting the level 1 course. I already had the level 1 qualification and had done a bit of work experience, which he had not, yet strangely he got the job and I didn't even get an interview.
When I'd only just started up Black Fox, I went to a laser cutter in Manchester to pick up an order and some sleazy old bloke grabbed my arm and tried to kiss me – I think he thought he was hilarious but obviously I didn't – pretty sure that wouldn't have happened if I was a man!
Do you have any advice to women wanting to get into welding?
Don't be put off if you run into someone with a bad attitude; in my experience they are very much in the minority. And definitely go for it, there is no reason why you can't be as good a welder as any man, plus its so much more fun than sitting in an office every day!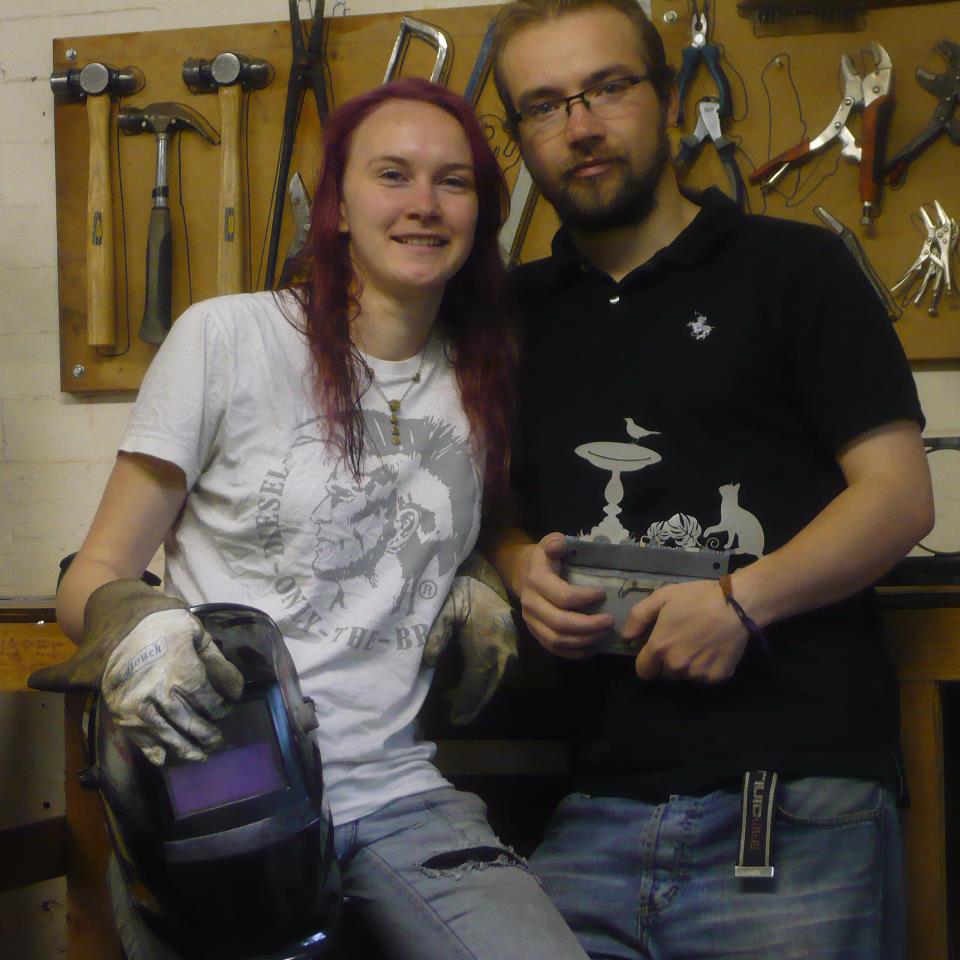 Lastly do you have any funny anecdotes from your welding life to share?
When I did my first evening at welding college, for some reason I thought that wearing a V neck top would be a good idea. After three hours of TIG welding, I discovered I had a bright red and perfectly triangular burn on my chest. I was working in a pub at the time and spent several weeks being laughed at by the regulars. Lesson learnt there I think!
Lesson learnt indeed! Thanks so much for joining us Jenny. Visit http://www.blackfoxmetalcraft.co.uk/ to find out more about Jenny's bespoke metalwork designs.
If you'd like to get involved in our Women in Welding series and tell your story, just drop us an email to interviews@westermans.com