There are various ways to cut sheet metal – gas/acetylene profile cutting, handheld plasma cutting, cnc plasma, waterjet cutting and laser cutting are industrial methods used in today's market.
The type and size of work you are doing will determine the cutting process best suited for your needs.
For example, gas profile cutting is used for small to medium sized businesses that are looking to cut smaller volume components or want to start cutting their own work instead of using a sub contractor. They are a simple machine for the beginner to use and are the cheapest choice of industrial cutting. Our profile machines can be set up for use with propane or acetylene, and the option of CNC control can be added for additional programming and transferring of files to the profile machine.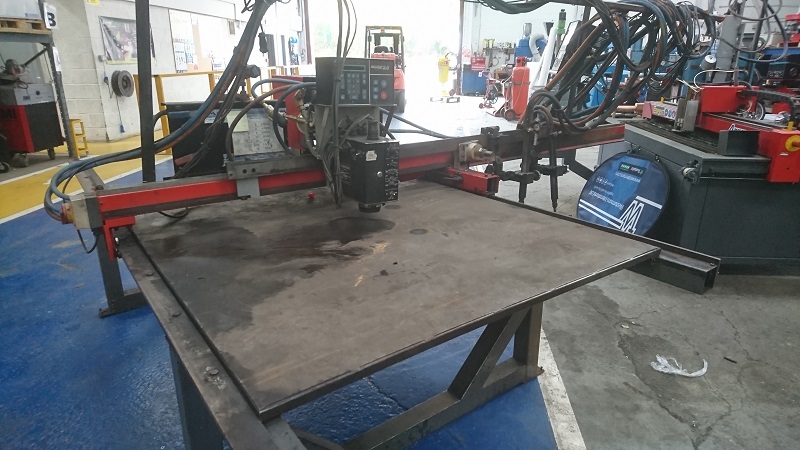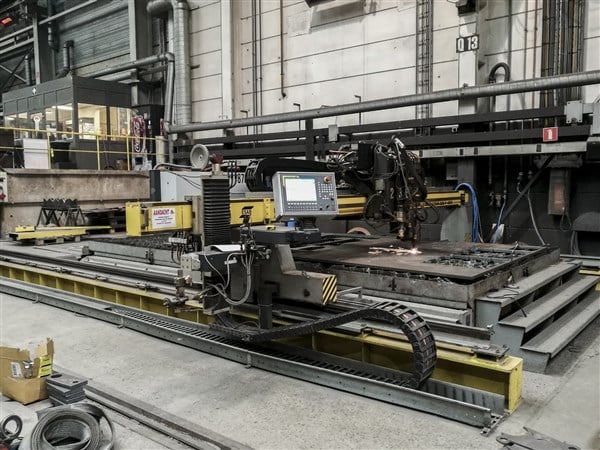 Above are 2 examples of gas profile cutters, the first is an ESAB/BOC Minigraph, a basic cantilever style gas machine with magic eye, ideal for smaller workshops. It has a Westinghouse HL90 scanning system and can be fitted with up to 2 gas cutting posts.
The second is an ESAB Suprarex P4500 CNC profile cutting system, a larger machine suitable for medium/larger sized companies with a higher cutting demand. The model shown is also fitted with a precision plasma power source to allow both gas and plasma cutting on the same machine, Vision 55 CNC unit, powered head stock with idlers for pipe cutting applications and a Nederman fume extraction system.
The next step from a gas profile cutting machine would be a plasma profile cutter with CNC controls. These machines are also a carriageway with an x-y bed, but the addition of a plasma power source provides faster speeds than oxy-fuel cutting, making them an ideal workshop addition for businesses needing to produce larger/more accurate volumes. A much more affordable option than laser, the CNC plasma process technology has recently been developed by Hypertherm especially, to bring sheet metal fabrication businesses a high speed and high quality cut, without having to spend their life savings!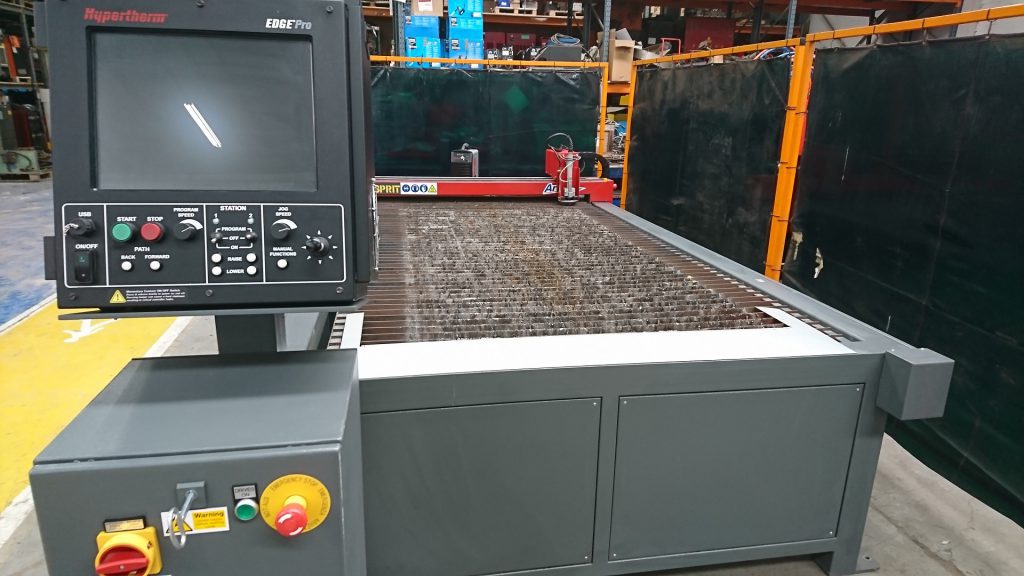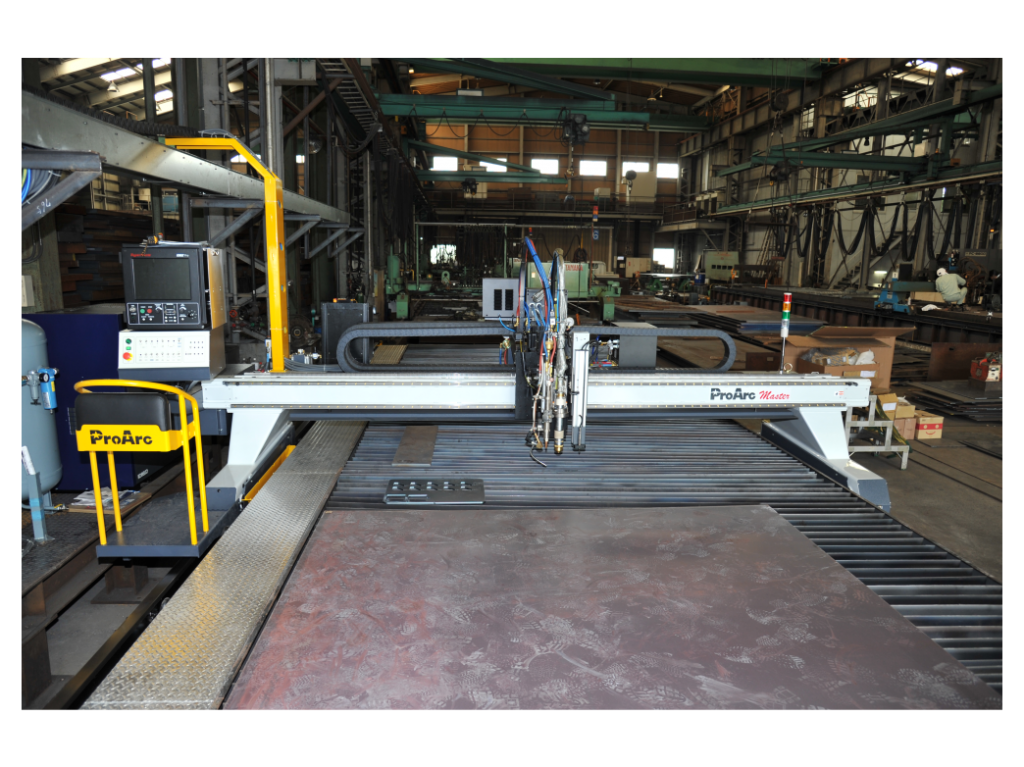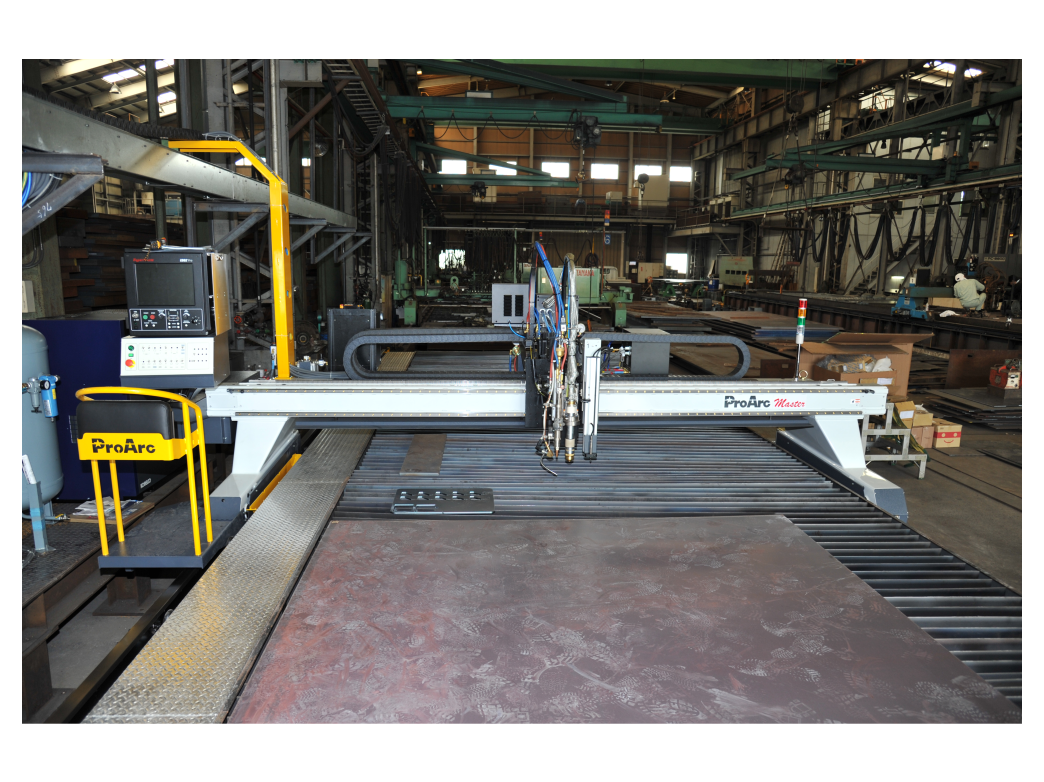 Again, the above 2 CNC plasma cutting machines offer different solutions for different markets. The first is an Esprit Arrow compact CNC plasma cutting machine – it offers great value for space without compromising on cut quality or build quality – Esprit are renowned as industry leaders for CNC plasma cutting tables. The Arrow is a great solution for smaller sheet metal cutting applications including ducting work.
The second machine is a ProArc Master CNC plasma cutter – designed for heavy duty sheet metal cutting applications of larger size and material thickness and is capable of utilising both high definition CNC plasma cutting and oxy fuel cutting with the addition of gas cutting accessories. Beveling is also an option on this sophisticated CNC plasma cutting machine.
Do you have a CNC plasma/profile cutting machine for sale? Or perhaps you want to upgrade your current plasma cutter and aren't sure what to do with your surplus machine?
We always want to buy CNC plasma cutters and profiling machines, condition is not an issue! We always pay good money for ESAB, Messer, Espirt, Hypertherm, Farley, BOC, Kjellberg, Koike etc.
Contact Peter with details and photographs today and make some cash from your surplus plasma profile cutters, click here to fill out our wanted form, email peter@westermans.com or phone +44 (0) 1162 696941