Purchase a new, ProArc CNC multi fuel cutting system with choice of Hypertherm plasma, available immediately!
The all-in-one compact design gives outstanding cutting quality and accuracy with easy installation and minimum set up time.
Choose from either the Hypertherm Powermax 125 or XPR3000 Plasma cutter, installed onto this dual drive CNC cutting machine.
Built for mechanised, high definition, plasma cutting applications, the results speak for themselves.
As suppliers of new and used cutting equipment for over 50 years we only supply quality machines that we will put our company name against.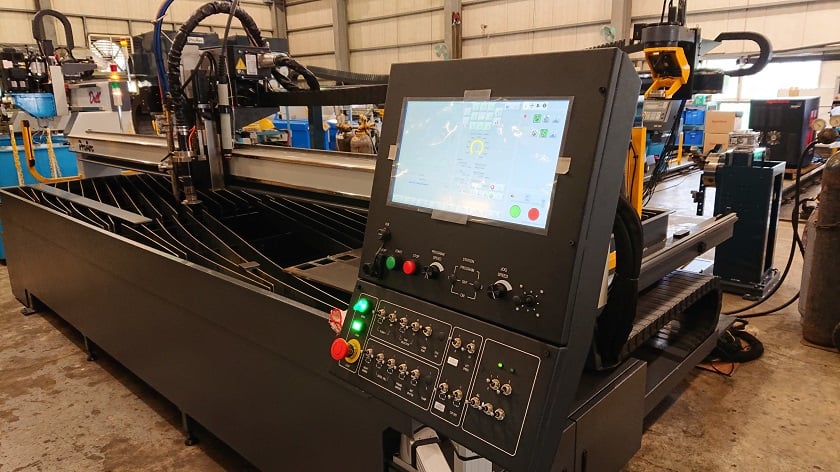 100% Assurance.
Supplying the ProArc brand as the UK and Irish Distributor, you can be assured of trusted manufacturers and British backup support by our own Engineers.
Fitted to this is a choice of Hypertherm plasma power source, the world leader in plasma cutting technology.
What's included?
Laser point positioning unit
Edge Connect CNC Controls
Choice of Hypertherm Plasma cutter
Sensor THC and anti-collision device
Oxyfuel cutting featuring gas control box with high preheat unit
Koike torch and torch holder
Sequential zone downdraft cutting table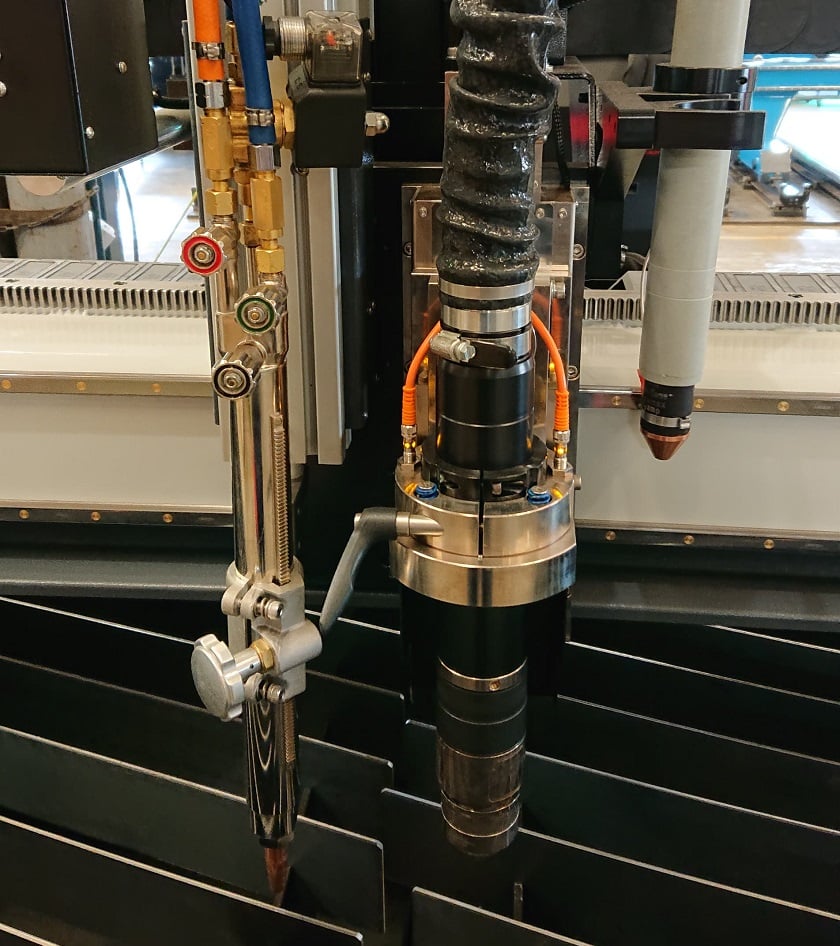 Delivery.
Shipping this machine is easy, custom built to fit inside a container but more importantly not taking up valuable and expensive workshop space, this ProArc plate cutting machine only takes up an area of 2m x 4m.
Want a price?
Follow this link to Stock ID 14362 to take advantage of favourable exchange rates by completing the form or contact us by phone if you prefer.
We have been selling the ProArc brand for nearly 20 years.
We trust the quality of the components and are delighted to be awarded as official Distributors of UK and Ireland.
If you are search for a Flame or Plasma cutting machine of a different specification or size then view the whole range for sale from stock.
Our used and refurbished cutting machines offer a great alternative to new, if your personal preference is to recycle and protect the environment.
Author: Claire Spillane – Director of Westermans International, Buyers and Sellers of Used welding and cutting equipment – Mum and Nana
#cncplasma #plasmacutting #sheetmetal #flamecutter #shapecutting #hypertherm #proarc