Plasma cutting aluminium is a completely different ball game to steel.
The process demands some extra attention to ensure you get the best results.
When plasma cutting aluminium, creating the right cutting environment and using the right consumables will set you on your way to success.
As well as things you should do, here are 3 main things to avoid when plasma cutting aluminium!
Build-up of flammable gas.
Sub-par dust extraction.
Not using the correct plasma cutting gas.
Build-up of flammable gas.
If you are using a CNC plasma cutting table with a water cutting bed for plasma cutting aluminium,
it is imperative to diligently remove material from the bed.
When aluminium mixes with water, it creates an extremely flammable hydrogen gas!
The longer the metal is in the water, the more gas will be produced. A health and safety nightmare!
To mitigate this reaction, regularly remove slag and molten material from the water.
Sub-par dust extraction.
If you are not using a water bed for plasma cutting aluminium, then you will be using the dry cutting process.
The problem? The large amount of dust created if you choose this method.
Work environments can become very hazardous and dangerous when a large amount of aluminium dust is produced.
Not only is it highly flammable as above, but it can also wreak havoc with your health!
Click here for more information on the hazards of aluminium dust.
Therefore, it is essential to have proper extraction methods in place when dry plasma cutting aluminium.
Whether you need a small, portable filter system, or a large, industrial extraction filter, it needs to be ATEX compliant. Read more about this here.
Not using the correct plasma cutting gas.
Getting a rough edge and having to spend a lot of time cleaning down after the job?
It may be that you aren't using the right gas.
Whilst most plasma cutting applications can be completed using compressed air, aluminium is a bit different.
The use of inert gases such as nitrogen will be highly beneficial.
Combinations for the very best cut finish and parts life include nitrogen/CO2, nitrogen/hydrogen, and argon hydrogen/nitrogen for thicknesses over 1/2″/12.5mm.
Conclusion?
There are many things you can consider "best practice".
But if you avoid these 3 things when plasma cutting aluminium, it will give you a good foundation to go on and perfect your craft, while keeping safe!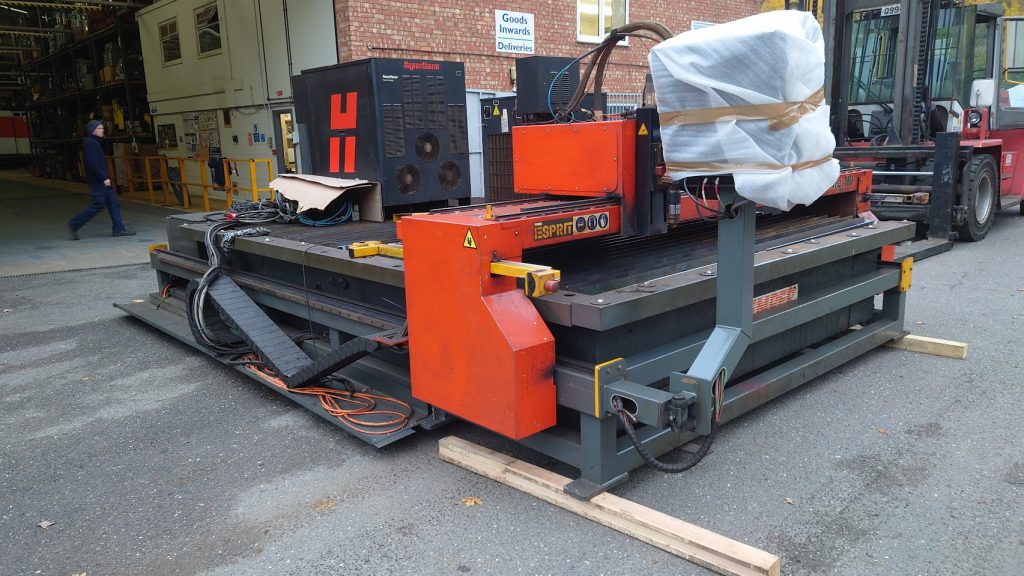 We have the largest stock of used and refurbished CNC plasma cutting machines in the World.
Click here to view our current stock, available for delivery Worldwide.