If you're looking at making more revenue from your sheet metal cutting applications, you need to diversify.
One of the most popular metal profile cutting processes is plasma cutting.
Affordable in comparison to the likes of laser and waterjet cutting systems, with great results on thinner gauge material.
It's a popular process and it's easy to see why, for both fabricators and sheet metal processors.
However, you could be missing out on generating more income, with only one machine.
Dual fuel sheet metal cutting.
Save time and increase productivity with a plasma and gas profile cutting machine.
Like this popular Esprit Viper, a plasma cutting table with a flame cutting torch fitted gives you the option of cutting thin and thick gauge material, with one machine.
The optimum system for both high definition cutting and the ability to cut thick metal plate would be similar to the above video.
A 400 amp plasma source will offer supreme results on material thickness of up to 60mm.
For thick metal plate, the gas torch can then be used, with no need for an additional machine.
An additional feature of the flame cutting torch, is the ability to produce cut finish with little to no kerf.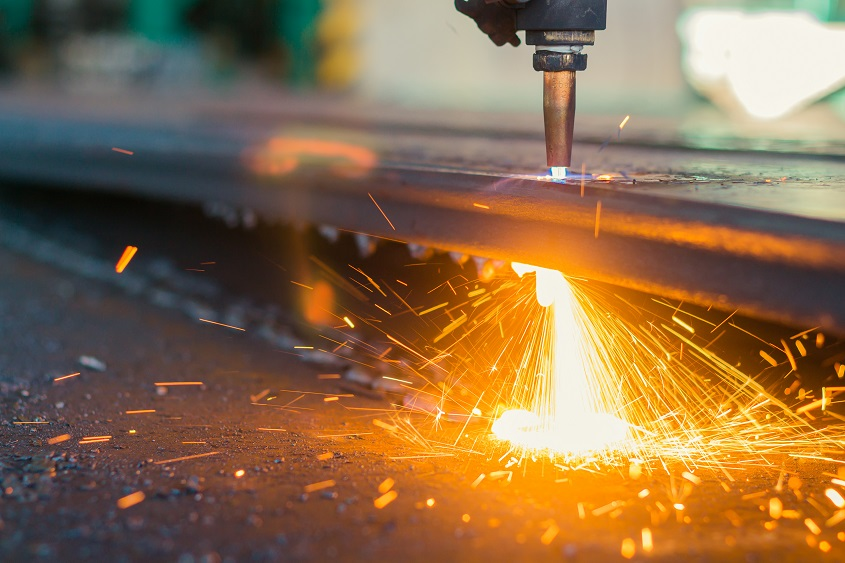 Dual fuel cutting advantages.
Economical – one machine suitable for 2 profile cutting applications.
Space-saving – keep valuable workshop space with one footprint instead of 2.
Flexible – a solution for high definition cutting of thin sheet parts, up to the thickest of metal plate.
Whether cutting your own parts in-house or have a cutting service business. A dual fuel profile cutter is a reliable investment.
However, not all plasma cutting tables can be fitted with gas cutting equipment.
There are specific machines that are designed for this type of set up.
Examples of world-renowned profile cutting machine manufacturers and models are:
Esprit Automation: Viper, Lightning S and Cobra
Messer Cutting Systems: Metalmaster 2.0, Multitherm and OmniMat
ESAB: Suprarex, Telerex, Combirex and Numorex
Get a more in-depth look at the plasma and flame cutting processes here.
Whether you are looking to buy or sell a profile cutting table, contact us today to discuss your requirements.