With usage of stainless steel increasing around the World, so will the need for stainless steel processing.
One main process being cutting of the sheet steel.
Here's how to get the best results when plasma cutting stainless steel.
Ensure you have the correct torch consumables fitted.
Start with your torch, stainless steel requires different consumables to that of carbon/mild steel.
So plan ahead and check with your supplier or torch manufacturer, which consumables you will need.
Tip – always make sure you have spares; you never know when an accident might occur or delays in lead times from suppliers!
Gas selection care.
A common choice for both cost and speed reasons is to use air as both the shielding gas and the cutting gas. However this can lead to significant discolouration, and therefore clean-up costs and effort.
Speciality gases can be introduced, such as those including nitrogen and hydrogen. If considering this option, it is worth looking at operating conditions required for use of each.
For more in-depth information on plasma cutting gas selection, check out this article from Hypertherm here.
Reducing dross.
After all the set-up work, the last thing you want is the hassle of removing hardened dross.
Stainless steel dross being much harder than that of mild steel, due to it's viscosity.
However, if the correct preparations have been made, this should significantly reduce. Possibly even eliminated!
Ensure the equipment you have is suitable for the material and thickness.
Then check you are using the correct consumables for the application, and that you have the optimum parameter settings.
Ensure all of the above are confirmed with the grade of material.
Each grade of stainless steel will require it's own tweak of consumables, supply and parameters.
Trying to use the same set up on austenitic 304L as 316L for example, will not have the same effect.
316L generally needs a faster cut speed to reduce dross, using the same consumable supply.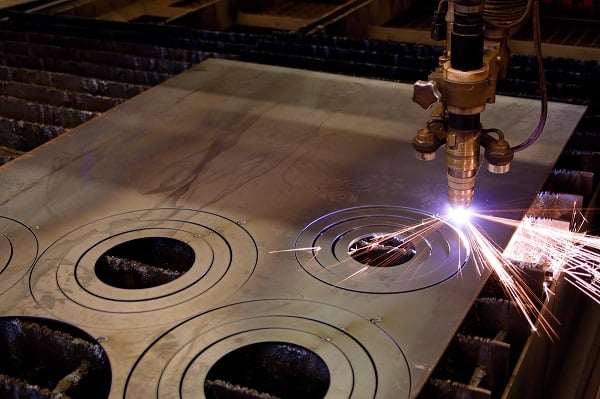 Buy and Sell with Westermans
If you're looking to invest in a new plasma cutting machine for stainless steel, or want to sell one, get in touch today!