Many professions require a certain skill set to qualify for a promising career, welding is no different.
However, unlike many other professions, you don't need a degree to practice this work. However, it is better to get some advice before you dive full throttle in the profession.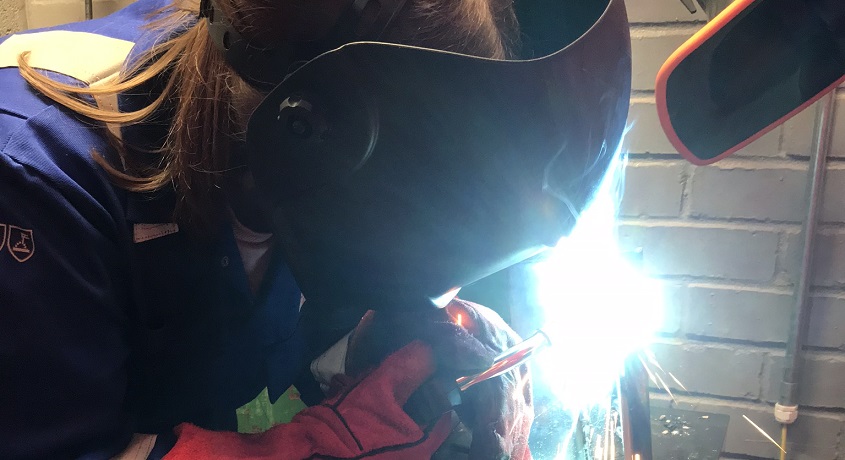 Most UK welders enter this profession by gaining a college certification or finding a Apprenticeship with a local welding and fabrication business.
However, this doesn't mean that anyone can become a welder in a short time. You need to spend plenty of time, energy and sometimes money to master the art of welding. Secondly, it is important to note, welding is a heavy-duty work.
Megan Clough a welding apprentice in Widnes shares her experience as a female welder. "Although I have been accepted, at first I didn't know what to expect. I needed to understand and accept the men's personal views about me coming into their workplace. I am the first female to work on their shop floor in over 30 years! I felt great pressure to show it was worthwhile giving me the apprenticeship."

The apprenticeship has given Megan the chance to learn lots of welding skills, including following instructions from drawings and calculating dimensions. She has also learnt to operate several types of machinery including a guillotine, drills and saws and she has grown confident in her abilities. But it hasn't been plain sailing.

"The trust was hard to begin with, I was constantly unable to do certain things. Now, I can be asked to do something I've never done before and be trusted to get on with it independently. I get a huge amount of satisfaction when I see the end result of a product I have personally hand made with no assistance." She now also feels like one of the team: "I've thoroughly enjoyed building relationships with the older generation of welders and challenging stereotypes about women working in welding."

Megan Clough Riverside College
That is why you need to be passionate enough to learn new things every day. Here, in this article, we will guide you through a few steps you must follow if you want to pursue a career in the field.
Make Sure To Know What Welding is All About

Welding is a demanding profession and one in which you need to keep a few safety equipments with you all the time. You will want to know what it feels like being a welder for the entire day and this will help you even better with your job. Make sure you are physically fit for doing this job. Welding is a hefty profession and requires the investment of physical effort for things to work out.


Find The Right Welding Discipline You Need

Not to forget, there are several welding disciplines when it comes to beginning a career in this profession. If you're looking to start a career as a welder, stick to one principle and focus on it. The other important thing to note here is, welding is a diverse field and seldom will you come across a welder who possesses entire knowledge of the field. Most welders learn some part of the job and practice it throughout their lives.


Get The Experience Needed

Although welding is a skill-based profession, your chances of getting hired for a job will only be high when you will have good experience in this profession. There is a clear line between a good welder and a professional welder. Furthermore, if you intend to portray your services through social media, people will much likely choose one who has vast experience of working in this field as compared to a newbie. But don't give up.


Obtain Necessary Certifications

If you are in the UK, training to become a welder typically involves doing an apprenticeship, although there are other routes into the profession, including completing a full-time training course.
City & Guilds welding courses are designed for a range of abilities: from beginners who need basic welding training, to experienced welders who want to develop specialist skills.
City & Guilds in Welding
Level 1 welding courses are ideal for anyone who wants to become a welder and is new to welding, metal fabrication, thermal cutting and/or brazing and soldering.

Level 2 welding courses are aimed at anyone already working in the industry who wants to develop their welding skills further and advance their career.

Level 3 welding courses are for experienced welders who need a qualification to progress to complex welding work and quality control.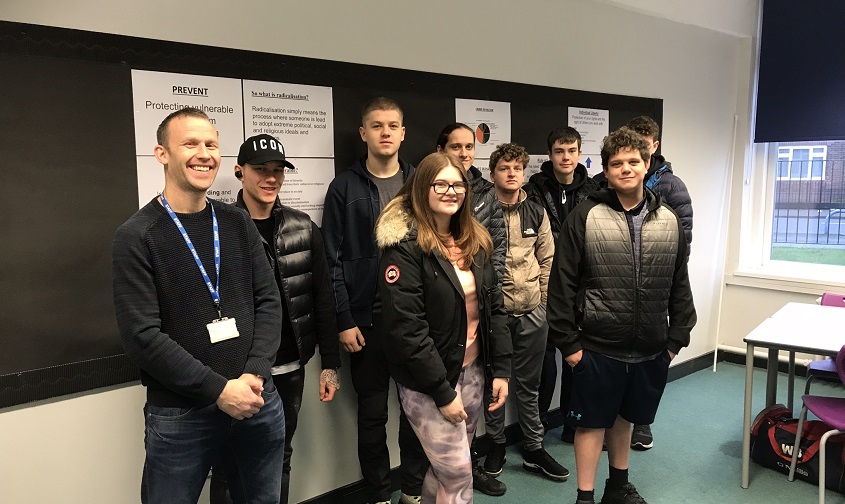 If you are a female you can be very optimistic about the future as a welder
Megan Clough again shares her thoughts. "There is so much support for girls who are involved in this industry. There's a big push for equality and diversity in the workplace, so it's important for girls to realise they can live in a man's world and do the exact same things men can do and even do them better!"

Megan recommends doing an apprenticeship if you want a career in welding: "I would definitely advise younger people to look into doing an apprenticeship because it's an effective way of earning while you learn. You get real, hands-on experience while gaining impressive qualifications and not having the hassle of being in debt!

Many people are unaware that apprenticeships can lead to degrees and other types of further education. Our generation is in high demand in the trades because they are essential to our world in a wide variety of ways."

Megan Clough Apprentice Welder at ShearFab UK
As a 3rd generation welding equipment supply company we are also very passionate about the industry. Sharing our views on the profession, training schools and the most suitable machinery for a fab shop is our aim.