Currently in stock at our works in Leicestershire, UK we have a large variety of sub arc equipment in stock, one of the largest in Europe – suitable for a variety of applications and industries.
Sub arc welding is defined by the use of a layer of granular flux that is applied by a flux hopper infront of the weld to help aid temperature control to eliminate cracking and contamination in the weld, making it stronger and more resistant. For a full description of submerged arc welding, the TWI have a great one on their website, click here to view it.
SAW is mainly used in the production of longitudinal & circumferential butt and fillet welds when manufacturing large steel structures, cans and vessels for industries such as nuclear and oil and gas (onshore and offshore).
ESAB Mechtrac Sub Arc Weld System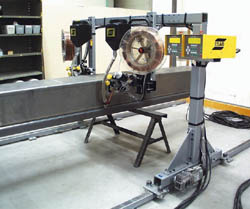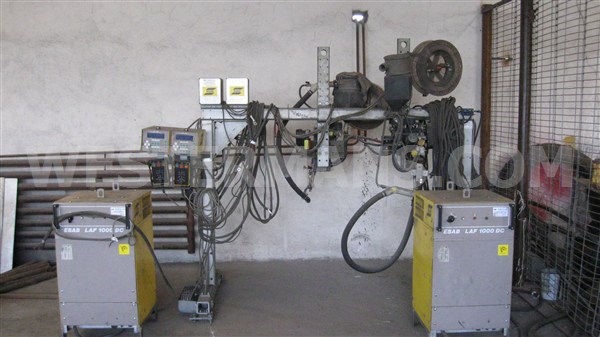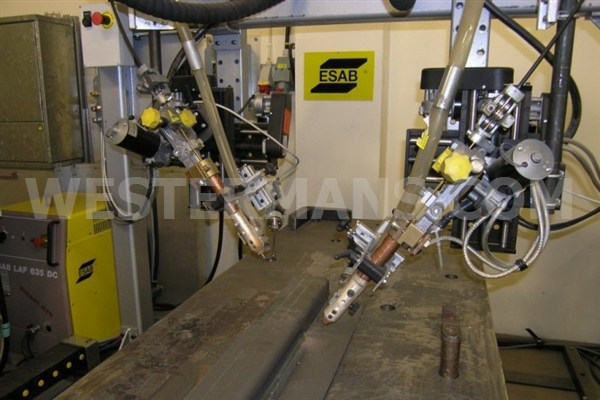 The above equipment is the ESAB Mechtrac SAW system, and is used for weld profiles such as I, T or L beams, columns or tapered beams. It may well be the fastest and most flexible way to increase your productivity.
Featuring 2 ESAB PEH control systems, 2 ESAB LAF 1000 power sources, automatic joint tracking GMD and OPC flux recovery unit.
The Mechtrac is a gantry type system, and can be equipped with A2 welding equipment for SAW or MIG/MAG to form a complete welding station.
For full details including more photos and to place an enquiry, click here.
Oerlikon Flux Beam Welder/Column & Boom Package
This flux beam welding package by Oerlikon (Air Liquide) includes column & boom manipulator, pipe rotators, Starmatic power sources – 1 AC and 1 DC with 1000 amp torches. Welding range of 3m height and 2.5m width includes welding tracks of 12m plus (can be extended).
Also includes video monitoring and guiding sensor.
Only around 450 hours work!
Full details available here and to make your enquiry.
Lincoln LT-7 Ex-Demo Welding Tractors for SAW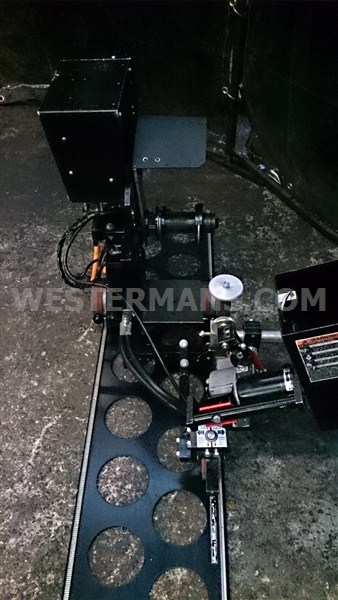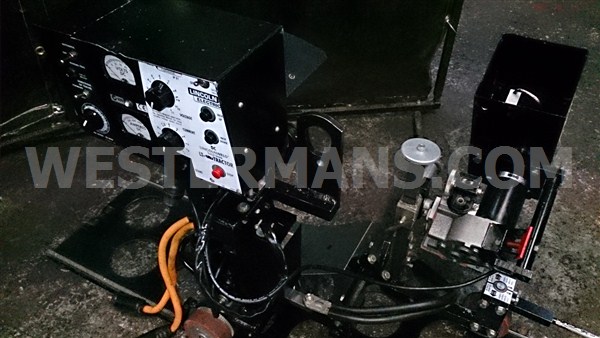 Lincoln Electric LT7 submerged arc seam welding tractors, ideal for large longitudinal seam welds of vessels, butt welds, horizontal fillet and lap joints left or right.
Ideal for use on heavy plate or up to 2.5mm light also.
Includes manual slides, manual flux hopper, controls with meters, start/stop,amp control & wire speed.
Wire size 2.4mm to 4.8mm, wire speed 2.5 – 10.2m/min.
In extremely good condition – ex demonstration units – Click here for full details and to place an enquiry.
ESAB & Lincoln 6m x 6m Column & Boom Manipulator, with Lincoln DC 1000 Power Source and NA5 SAW Head.
This Submerged arc column and boom manipulator package is complete with Lincoln DC 1000 amp welding power source and NA5 SAW welding equipment, flux, pre-heat recovery system. It also features a camera system within the operating panel, and the boom welder has a travelling base.
The machine is in good working order, and will be provided in fully serviced condition complete with 6 months warranty.
Full details, photographs and an operational video can be found here.
ESAB A6/A2 Submerged Arc Seam Welding Tractor Packages.
These ESAB submerged arc seam welding packages are ideal for welding longitudinal seams on large vessels and steel cans in shipyards, onshore and offshore oil and gas etc.
Complete with heavy duty DC LAF 1250 power source and PEH controls, packages are available with single and twin weld heads.
The tractor units are 4 wheel drive, ensuring accurate travel speed whilst the feed unit secures an even and stable wire feed speed.
We also have AC power supplies in stock if required.
For full details, video and to place your enquiry click here.
SAF/Air Liquide Starmatic 1000 DC SAW Power Source + 3C Tractor for Sub Arc Welding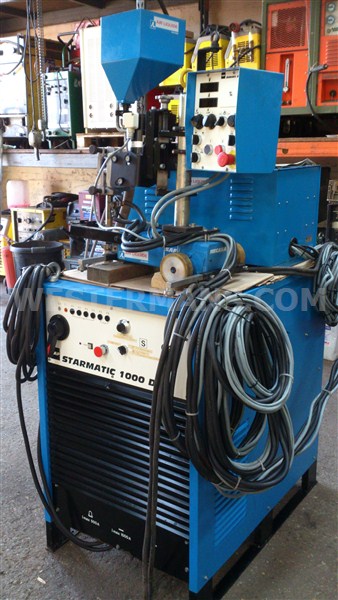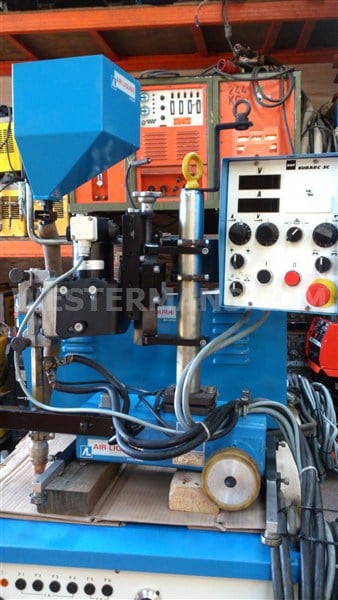 This package of the SAF Starmatic 1000 amp DC welding power source complete with SAF 3C SAW tractor is pretty much AS NEW and has only previously been used for training!
The package also includes a flux hopper, and welding speeds are from 12 to 150cm/min.
Sold fully serviced and in complete working condition with 4 months warranty.
This system is ideally suited to shipyard work and vessel fabrication, again for the longitudinal welding of seams by use of the welding tractor.
For all enquiries and full details, please click here.
The above equipment is just a handful of equipment for sub arc welding we have in stock, if you can't find anything here that might suit, our full stock of sub arc equipment can be found on our website, click here to view.
We also buy used/surplus industrial welding and cutting equipment, if you have submerged arc equipment that is no longer of any use, send details and photographs to peter@westermans.com and he will respond with interest.