Manufacturers had the need to go large for industrial-scale renewable energy from wind turbines. Maybe creating other environmental issues?
The Fabrication Requirements for Wind Tower and Turbine Manufacturing are changing.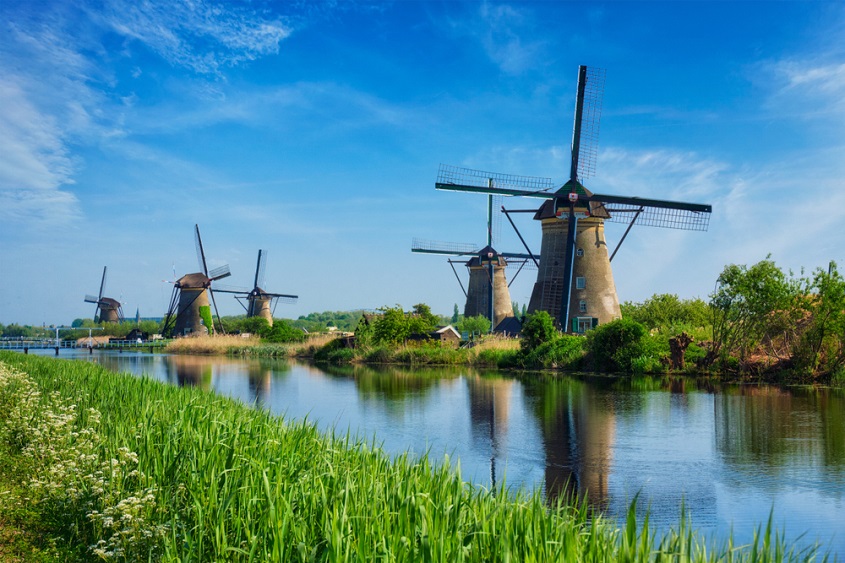 The Netherlands is a country famous for its windmills
GE is planning to to build the worlds largest turbine ouside the city of Rotterdam. It will stand 850 feet hight and produc enought power to keep the lights on in more the 15000 homes. Technically Haliade-X is supposed to be an offshore turbine, but GE is building the prototype on land for testing purposes. Once constructed, engineers will spend the next five years monitoring the prototype and making adjustments to the design as needed.
However all this comes at a cost to the environment. Recent studies show that toxic waste from damaged composite blades are causing major concerns as they can't be recycled. Reinventing the small wind turbine with smaller steel towers with a wooden rotor can still provide the net energy output and be sustainable. Imagine wind towers amongst the trees; Felled for replacement blades and replanted.
Success from Dutch Windsurfers
The use of solid wood blades, once common for smaller windmills and wind turbines, has seen renewed interest lately. 89 Most notable is the success story of the Dutch company EAZ Wind, founded in 2014 by four young windsurfers. The firm, which now has over 40 employees, sells commercial wind turbines with solid wooden blades to farms and energy cooperatives in the region. With a rotor diameter of 12 meter and a power output of 10 kW.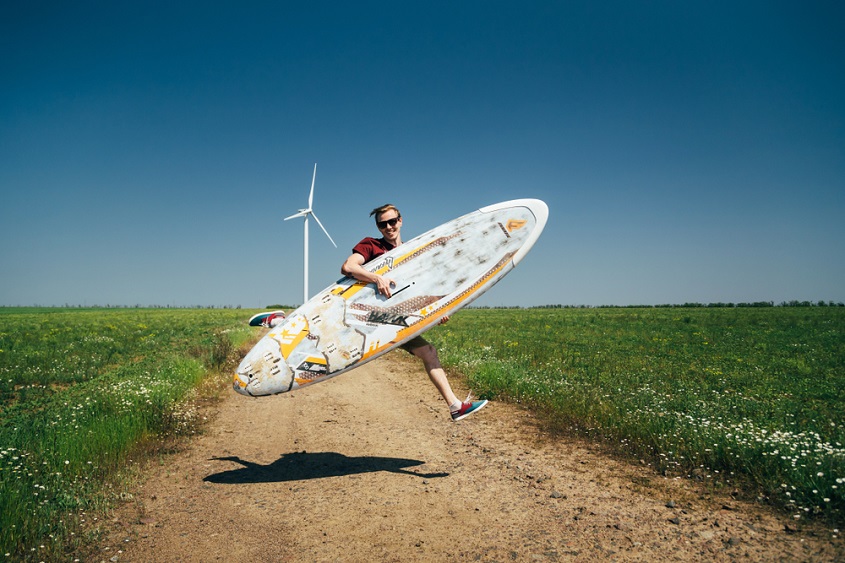 For the largest wind turbines a robust manufacturing process that can be done at scale is needed, Whether it's for onshore wind farms or offshore turbines often heavy, industrial machinery is required.
To manufacture such towering engineering magnificence, heavy steels are used in smaller sizes of steel tubes (known as cans) which measure up to 9ft long by 8-15ft in diameter. These are processed in factories along a production/growing line requiring conventional and advanced welding done at various stages.
If the height of wind turbines continues to increase, thicker steels will be used in all parts of the production process. The thicker the steel is, the more intensive the welding process is on the operator, often leading to fatigue.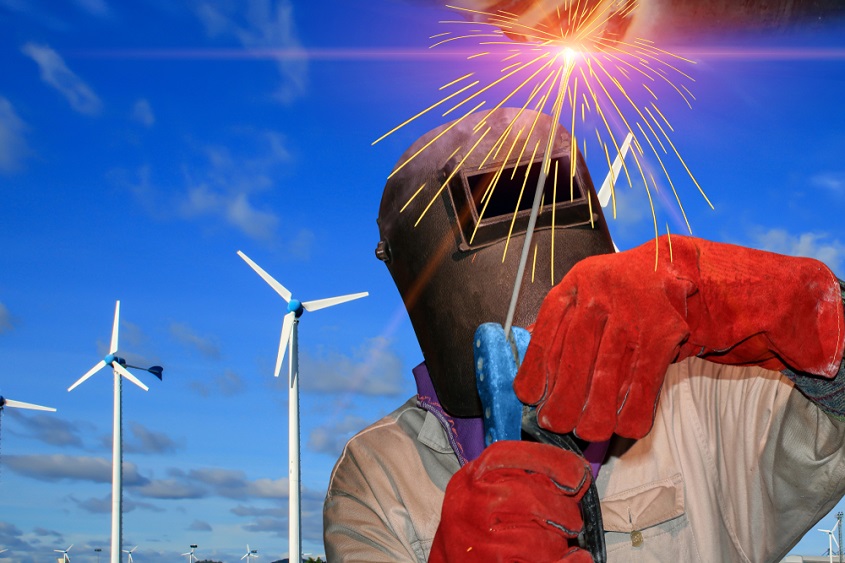 About Wind Tower Production Lines
Wind tower production lines use a variety of machines for automation as a way to control costs and increase weld and production quality. The machines used in a growing line for the wind energy sector have multiple types. A can roller can be used to shape metal plates of various thicknesses into steel cans. A weld rotator can then be used to mechanically turn the can, while another machine will apply an external circumferential weld to seal the can. Operators control rotation speed and monitor the quality of weld. The automation of the welding processes for both circumferential and longitudinal welds enables wind turbine manufactures to increase production and quality, while lowering overheads. Once the cans are sealed, positioners and turntables can be used as part of the production line for various weld processes. before being mechanically moved to a fit-up bed, where each can then be then be assembled, ready to transport the destination site.
Where Weld Automation Equipment Fits into the Process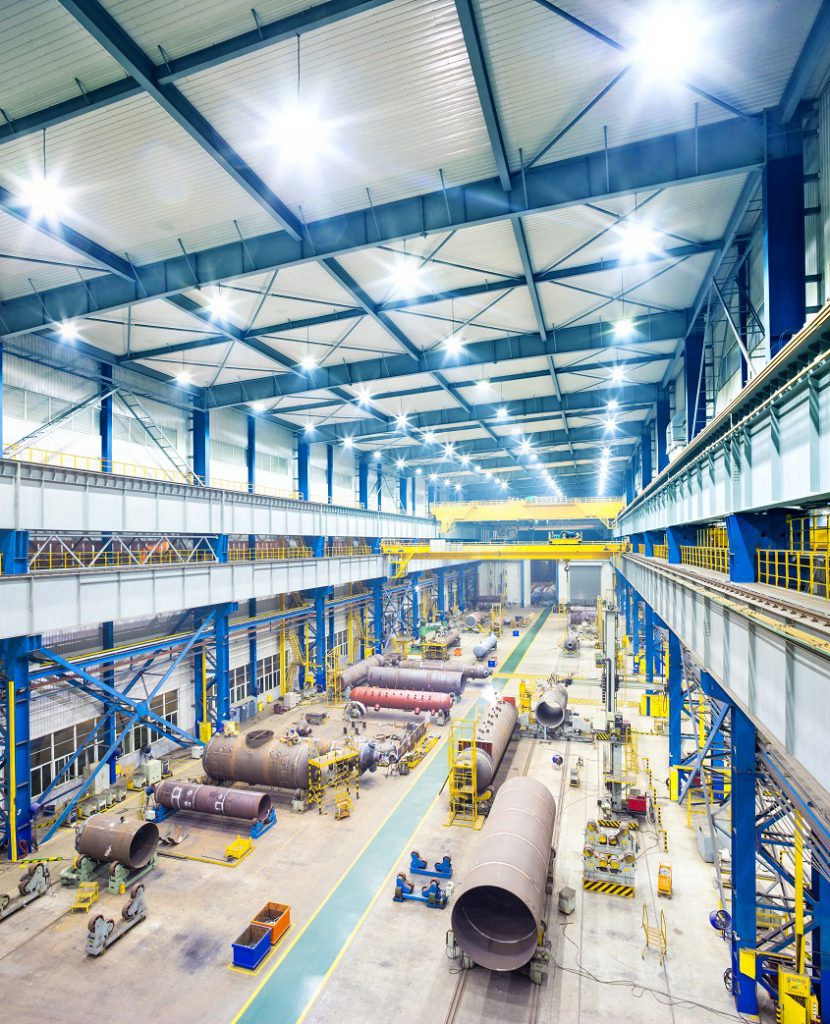 Welding rotators are used to turn large cans, allowing welders to work in all areas at any angle of any tubular section. They can weld along both longitudinal seams and circumferentially. Automated submerged ARC welding systems allow for butt-welds to be done over multiple passes with minimal workload on the operator. Welding the outer of the cans is done with a weld-head suspended using a column and boom, automating the process of all outer welding processes.
Wind turbine engineering is advanced and competitive. Processes need to be automated both onsite and offsite.

Westermans International Ltd provides the welding machinery wind steel tower manufacturers need to streamline their operation, increase proficiency and efficiency of all welding stages while reducing operator fatigue. Get in touch to find affordable welding solutions.